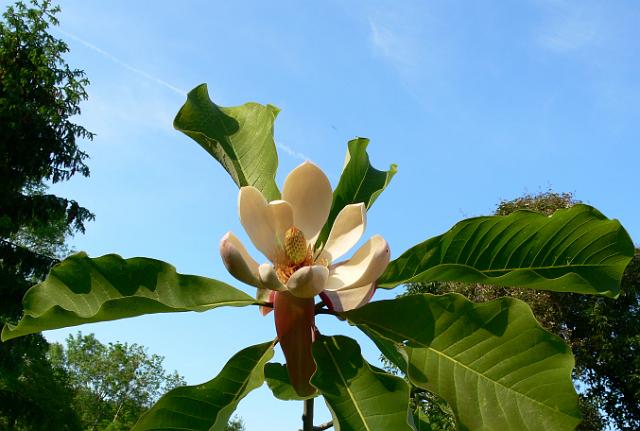 Asperupgaard have og galleri ligger på Nordvestfyn i nærheden af Middelfart, 2 km fra motorvejsfrakørsel nr. 57, Nørre Åby.
Adresse: Lærkestræde 2, 5466 Asperup.
E-mail:
Haven blev i 2007 udvidet til i alt 23.000m2. Det er en "Wild Garden" med 400 rhododendron (mest vildarter), 275 forskellige magnolier, mere end 500 andre træer og buske, roser (vildarter og gamle roser), mange alpine planter, og meget mere.
I 2023 er haven åben søndagene

7. , 14. , 21. & 28.maj,

4. , 11. , 18. & 25. juni,

i tidsrummet kl. 10-17.

Kunstudstillingen er åben de samme dage. Der er gratis adgang til have og udstilling.
Her på siden er der ca 20.000 billeder fra haven. De er sorteret efter 'måned', 'plantegrupper' og 'fauna'.
I 'Samlet indeks' findes en oversigt over samtlige mapper.
Læs artikler om haven.
Slide-show'et viser udvalgte billeder. Klik med musen på et billede for at se flere billeder fra samme mappe.
Asperupgaard garden and gallery is located in Asperup close to Middelfart, Island of Fuenen, Denmark.
Address: Lærkestræde 2, DK-5466 Asperup, Denmark.
E-mail:
In 2007 the garden was extended to 23.000m2. It's a "Wild Garden" with 400 rhododendrons (mostly wild species), 275 different magnolias, more than 500 other trees and shrubs, roses (wild species and old roses), several alpines, and much more.
In 2023 the garden will be open on Sundays:

7. , 14. , 21. & 28. of May,

4. , 11. , 18. & 25. of June,

from 10am to 5pm.

Asperupgaard Gallery is open the same days.
On this web site you'll find about 20.000 pics from the garden, sorted by 'Month', 'Plant groups' and 'Fauna'.
In 'Full index' you can see all folders of the web site.
Read articles about the garden.
The slide-show contains selected pics. If you click on one of the photos, you'll open a folder with more pics.